Discover How To Become A Certified Bully Expert
 Help Your Kids Become "Bully-Proof"
————————-
Get certified to teach a professional youth anti-bullying curriculum that's:
Based on the de-escalation training program of the

world's leading conflict management consulting institute

(Vistelar), with blue-chip credibility, over 30 years of on-the-street experience, and several published books and manuals

Proven effective — for more than eight years — within hundreds of youth-focused organizations, and 

with over a million students taught

Thoroughly updated to reflect everything we have learned — since this renowned program was first introduced in 2010 — about how kids can

confidently prevent and manage bullying
————————-
To learn more, please click on the description below that best portrays who you are:
————————-
————————-
————————-
————————-
————————-
Parent Coach, Speaker, Seminar Leader
(who wants to expand their offerings with a proven and highly-credible anti-bullying program)
————————-
The Bully Expert anti-bullying curriculum was originally developed in 2010 via a partnership between Vistelar, a conflict management training institute, and Martial Arts Marketing Network, a martial arts school consulting business. Since then hundreds of martial arts schools, other youth-focused local businesses, schools, and youth-focused organizations around the world have added the Verbal Martial Arts Course to their curriculum. In total over a million kids have been taught its methodologies for how to prevent and manage bullying.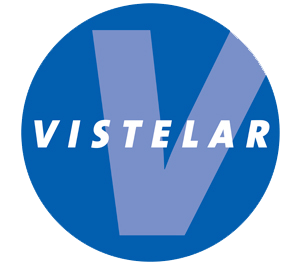 Vistelar is a consulting and training institute focused on addressing the entire spectrum of human conflict at the point of impact — the short period of time when disagreements or insults can escalate to conflict and on to emotional and/or physical violence. The trainers at Vistelar have been providing conflict management training for over thirty years and have published several books and manuals in their Conflict Management and Confidence In Conflict series.
The Bully Expert curriculum is an adaptation for kids of Vistelar's conflict management tactics — used in law enforcement, healthcare, education, business and other markets. The current course, launched in 2017, is a comprehensive update to the original program that incorporates everything Vistelar and MAMN have learned about conflict management and anti-bullying tactics over the prior eight years.
The methodologies taught in this anti-bullying curriculum are simple to learn, remember, apply and teach due to our Point-Of-Impact Conflict Management Framework™ and Systemized Structure of Tactics.
Our certified Bully Experts incorporate this material into their curriculum for kids, parents, and adults and give anti-bullying presentations and workshops within their community. In addition, our Bully Experts become exceptional role models for effectively managing conflict with their students, with their parents, and in their personal life.